Name:
Wade Barrett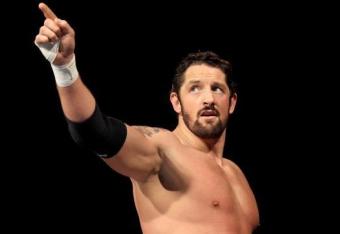 Basic Info:
Birthday: August 10, 1980 (He's 32)
Relationship Status: Single
Interested in: Men
Languages: English (American), English (The Queen's English a.k.a British)
Work & Education:
Job: Defense Attorney
Education: Graduated Harvard Magna Cum Laude
About you:
Friends were something that Wade never had many of growing up when he was a child. His family was rich and kept him sheltered from the other children in the area, making sure that he was home schooled. However, that didn't stop him from sneaking out of the house when he was a teenager to take up bareknuckle boxing. His father William found out when he was 19 and kicked Wade out of the house. With the little money that Wade had kept from his prize fights, he went to America and ended up in New York City. He applied for a work scholarship to Harvard, his near intelligent mind ending up getting him into the school. After graduating, he travelled America, looking for more prize fights and winning a few. He finally rested in Amethyst Lake at the age of 28 and has been living there ever since. He's since taken in his younger brother Teegan, whose come to America to follow in the footsteps of his older brother.
Family:
William Barrett- father
Victoria Barrett- mother
Teegan Barrett- brother
Character Face:
Wade Barrett
Played By:
K-Lee



Posts

: 43


Join date

: 2013-04-08




---
Permissions in this forum:
You
cannot
reply to topics in this forum